Whilst we have access to these books, often as translated texts and censored versions, we are not as enlightened as the Scandinavians or Europeans in terms of what we allow our children to read.
Attitudes surrounding children's literature vary around the world. Lessons deemed important in Africa may not be so in Europe. Tales from Australia may not resonate with Asian communities. This is why it is essential to be mindful of our audience when it comes to writing and illustrating for mainstream publishing. However, occasionally it is important to push the boundaries to try and bring about change, or to respond to changing attitudes as generational  and social climates adjust.
Scandinavia is particularly progressive in this area and has a much broader range of picture books that deal with the issues that we would treat as taboo in the UK.
A couple of particularly interesting articles surfaced during my research regarding the translation of these texts, not just into English, but also for Scandinavian readers from original English versions.
Garmann's Summer (Hole, 2006) has been translated from Scandinavian to various languages. The book has been celebrated for its originality in its place of origin. Other countries, like the US have brought the books suitability for children into question. (Johansson, 2013).
The Tale of Peter Rabbit (Potter, 1902) was translated From English to Finnish in 1967. The translated version has elements that were not directly translated from the English version (Ketola, 2017). Mr. McGregor the farmer was translated as a 'bogeyman'. Peter's fear was exaggerated into terror. This was done with the aim of frightening children rather than to tell a cautionary tale.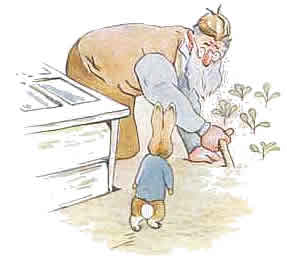 This struck me as important in relation to my research into wordless narratives. Does the lack of control via written translation hinder how far reaching these silent picture books could be, or does it help as they encourage the reader to form a narrative relative to their level of understanding? This ambiguity only has ramifications if it's too explicit in visual detail than to have meaning other than what the illustrator intended. Whilst concrete details, such as death, must be laid for the narrative to be rooted, the level of exploration of the theme of death would be relative to how the reader decodes the rest of the page.
HOLE. S, (2008) Garmann's Summer. Translated by D. Bartlett. Michigan: Eerdmans Books for Young Readers
JOHANSSON, V. (2013). "I Am Scared Too': Children's Literature for an Ethics beyond Moral Concepts'. Journal of Aesthetic Education. 47 (4). p. 80.
KETOLA, A. (2017), 'Peter Rabbit in the Garden of Terror: Patronizing the Reader in Picturebook Translation'. Bookbird. 55 (3). p. 12.
POTTER, B. (1902) The Tale Of Peter Rabbit. London: Frederick Warne & Co.